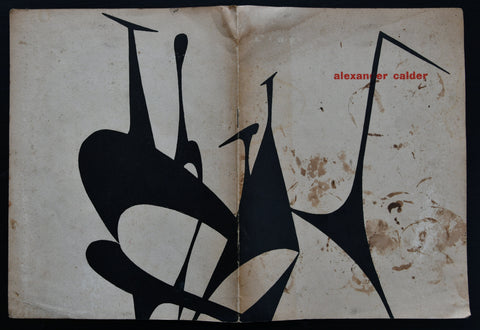 Stedelijk Museum # ALEXANDER CALDER # 1946, good
This is the other listing for this rare book....this is really scarce and normally i will not offer this condition, but since this is a rare find and i can offer this for a much better price than my other copy i have decided to list this separately.
Another rare Sandberg design. This time it is the 1950 catalogue no. 76 for the ALEXANDER CALDER exhibition in the Stedelijk Museum in 1950. measures 10.2 x 7.4 inches, 8 pages plus cover, which is a silkscreen executed in black and red front/ back, Inside is a second silkscreen . nm condition, Highly collectable.
---
We Also Recommend